We believe every athlete is also an entrepreneur. Let's build your brand on Millions.
---
By providing video AMAs (Ask Me Anything),
Watch-with-Me Livestream video, and exclusive custom merch — all on a single platform
Set up account
HOW IT WORKS
Getting started is as simple as creating any social media profile. Start transacting in minutes for AMAs, WatchStream and merch.
Register account

Upload your picture and brief bio, and select which products you want to offer. We take care of billing and transactions and bring you new customers. You set the prices and keep 100% of the profits you set.

Build Your Brand

We'll help you build your brand and designs if you don't already have them. If you do — we're all set to launch.

Promote your page

Post and promote your MILLIONS page to your audience on all your channels and make money. Launch WatchStreams any time. Get inbound AMA's. Drop new merch for upcoming events or trending topics.
---
PAID VIDEOS AMAS
Let your fans request your insights via short form video AMAs for event predictions, training tips, your story, or anything. Create viral content while generating more engagement with your current fans and new ones.
Sign Up To Offer AMAs
---
WATCHSTREAM
Let your fans watch events live with you via WatchStream. Broadcast to millions of fans at your own convenience. We automate the entire process end to end. All you do is set the price and start the broadcast.
Sign Up To Go Live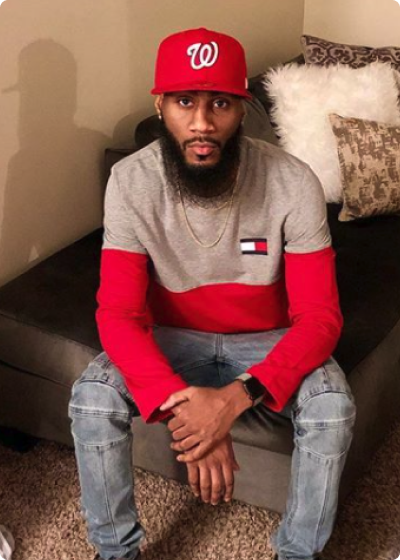 Design, Launch, Sell Merch in Minutes
Whether you have an existing line/brand or want us to help you develop a new collection, we make it easy. Launch new concepts as often as you want. No inventory. No billing hassles. Just launch and sell.
Hat / #TeamBujold

Mandy Bujold

Hoodie / Oh No Champ, KO

Quinton "Rampage" Jackson

T-Shirt / One More Sleep

Jon Anik
All Your Products
One Page — One Link
When you join MILLIONS, you get all your paid video and merch products on one page with a single link. Your page is optimized to drive engagement and convert your top fans into paying customers.
Frequently Asked Questions
How do I set up my profile?

Is there a cost to be on MILLIONS?

No, it's free to join and create a profile. It's free to launch your own merch line, do AMAs for fans, and livestream events. You set your price and profits and earn 100% of that! MILLIONS adds a platform transaction fee to each transaction that the customer pays.

We do a payout every 30 days to athletes via Paypal or bank transfer.

Can I do free AMAs/Livestreams?

AMAs generally start at a minimum of $1.00, but we can work with you to offer a promo code to your fans if you want to run a promotion.

Regarding free streams, YES! You can host a sponsored watch party where it's free to your fans, and if you hit a certain number of audience, we'll pay you for hosting the stream.

I don't have merch designs, can you help?

Yes! We have a program called Design Labs that we've built on the platform. It will show you some examples to pick from and then you'll have a dedicated account manager and design team to work on your merch designs with you!